The success of Shoe Orthodontics is centered around its team of caring, compassionate people who love our patients and strive for their treatment success. At Shoe Orthodontics, we don't just look for someone with dental skills — we look for someone with heart and humor, too. Dr. Shoe calls our team "truly a compassionate group," and our patients would agree!
Skills + Compassion: The Keys to Our Success
We talk about our technology, our facilities, and our treatments, but none of that would be possible without our team. Dr. Shoe believes strongly that skills are important, but they can be taught to anyone. The key to building a great team is finding the right person to fit into your team, someone who understands the importance of compassion and caring as well as skills.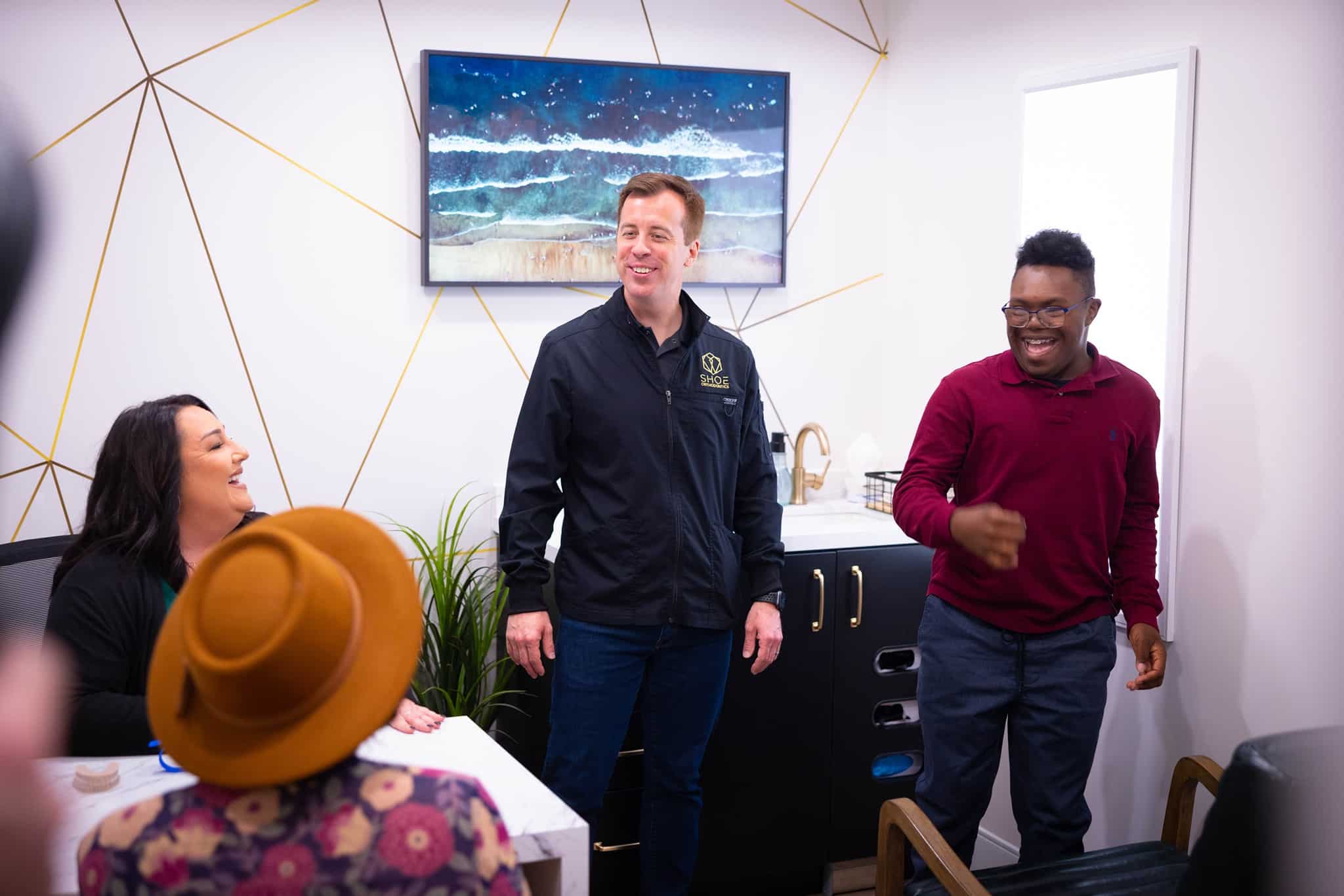 At Shoe Orthodontics, we've built a team who understands that our patients' goals are our goals. Our team members take the time to get to know our patients and greet them with a smile at every visit. We have team members who are especially talented at working with children. Often, children are nervous the first time they visit an orthodontist. Our team members are gifted in picking up on that and treating those patients in a way that relaxes them and makes them feel more at ease about future visits.
Cohesiveness Comes From Caring
In order to put together an exceptional team, you need people who care for each other as much as they care for the patients. We're lucky that we have team members who truly support one another. Knowing they have that support system enables them to be more confident in the job that they do.
The team at Shoe Orthodontics knows it's all about patient experience. If we lose that one-on-one feel or that attention to detail, we've lost the foundations of our success. Our team understands that, and they work hard to maintain those foundations every day. We're proud of our team and the compassionate, caring work they do. Come meet our team at our Hanover, PA, or Reisterstown, MD, office!