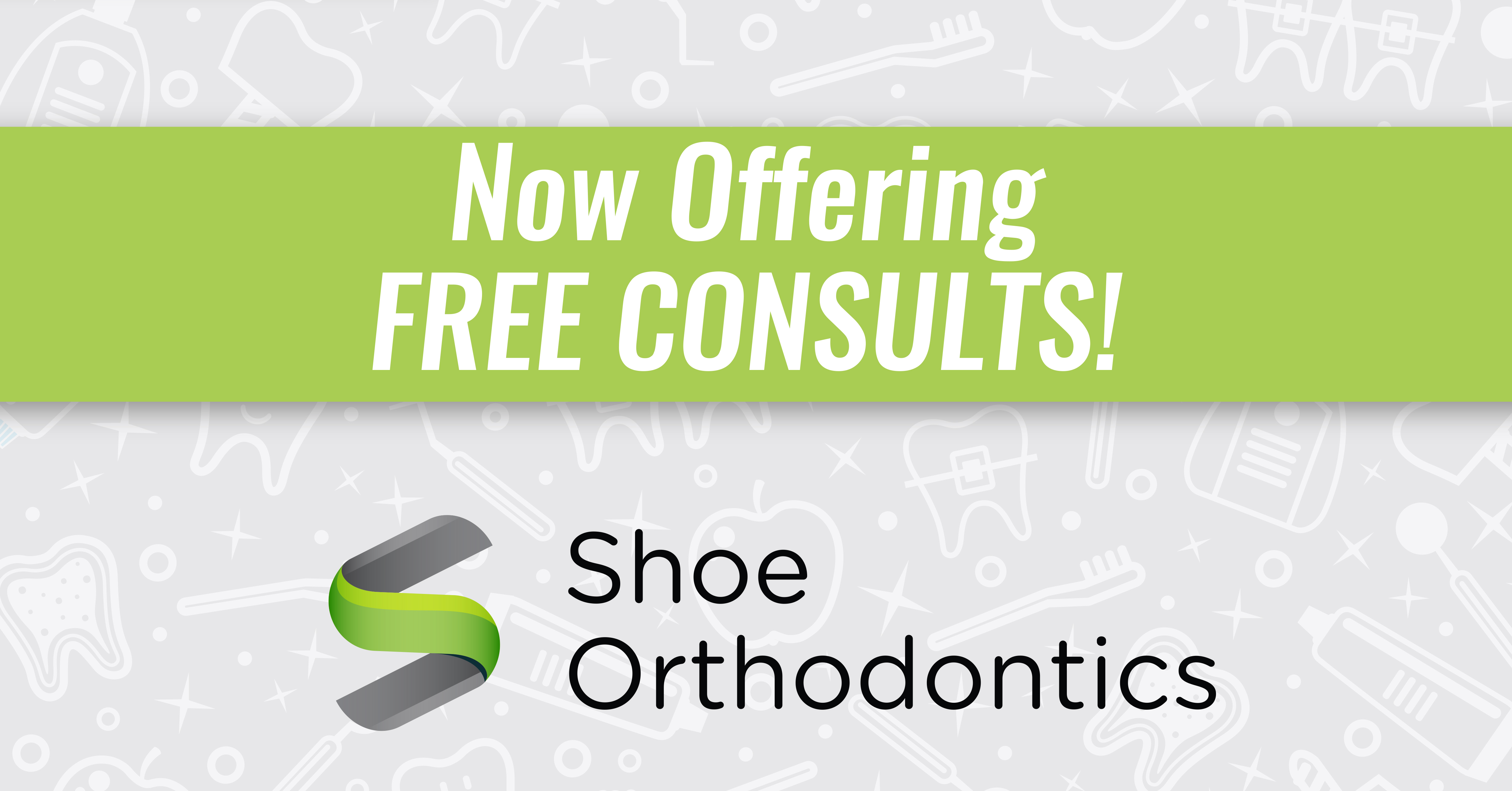 If you've been looking around online, trying to decide which orthodontist you want taking care of your teeth or those of your children, you have probably seen a banner that says something like "FREE CONSULTS."
---
We know you've run across this phrase because we provide free consultations, so we want to answer your questions and show you that it's not a ploy. We do it because we genuinely care about our community and you.
Why are consultations free?
At Shoe Orthodontics, we care about quality orthodontic care and treatments. We also care about you. We don't think you should have to pay to find out whether orthodontic care is something that would benefit you. We are happy to set your mind at ease by either telling you that treatments aren't necessary or by presenting you with a treatment plan that will improve your smile and bite. It's that simple.
If you are interested in a free consultation, the process is simple. First, fill out the form linked below. Once we have received your information, we will call you and schedule an appointment with you to come in for the free consult. When you come in for the consultation, one of our assistants will take some pictures and maybe visually inspect your teeth. At that point, they will tell you whether orthodontic treatment is right for you.
Do you have to go through with the treatment we recommend?
Of course not! You could even go to another orthodontist and do another free consult. It's entirely up to you, and we won't judge you for that. We would love to be your orthodontist and treat you, though! So we will be entirely up front with you in every little detail and present you with the best options that fit your specific orthodontic requirements and your budget.